The world has seen significant changes in how we work in recent times, with many professionals realizing the value of having dedicated office space, even if it's only part-time.
Savvy Instant Offices offers an innovative coworking solution for individuals and business owners alike. We understand that not every professional requires a traditional, long-term office commitment, and that the distractions of a home office can be counterproductive. That's where we come in, providing a dynamic workspace that allows you to be at your most productive, all without the constraints of a lengthy lease.
Our offering includes access to an array of office solutions tailored to your unique requirements. Our goal is to create an environment where you can thrive, collaborate, and achieve your professional aspirations without being tied down by a traditional office lease.
Here are a few scenarios in which Savvy Instant Offices can enhance your work experience: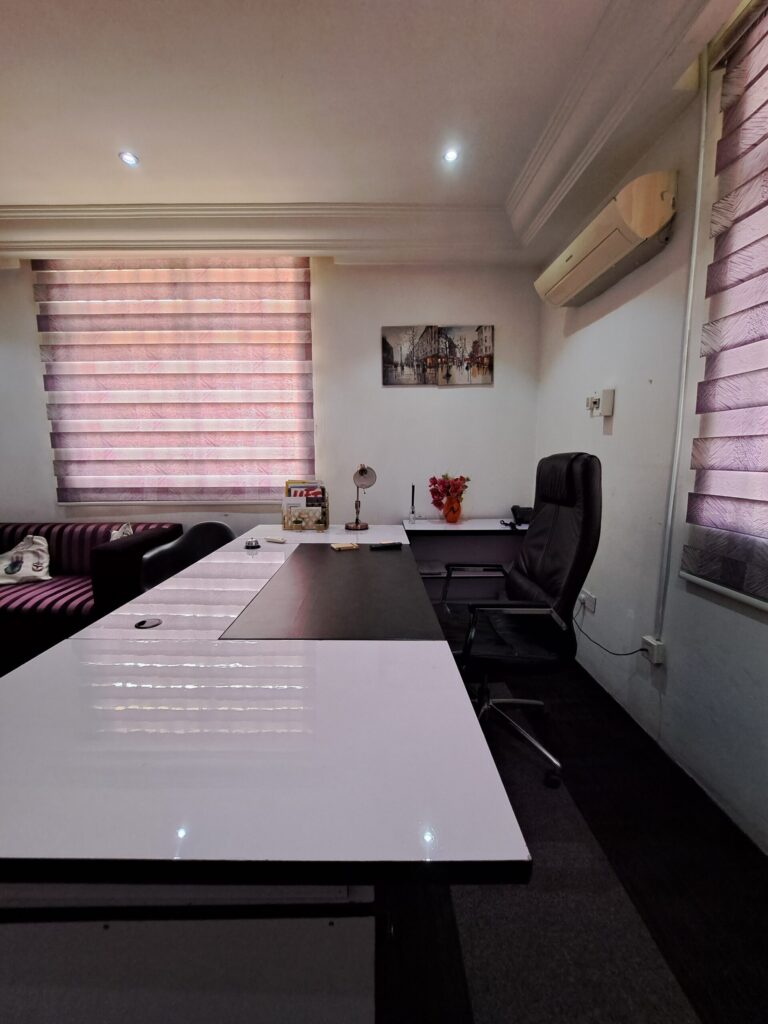 1. Professional Interviews:
For small businesses looking to conduct in-person interviews with potential recruits, our coworking space provides a professional setting that makes a strong first impression. Say goodbye to noisy coffee shops, and enjoy a quiet, focused environment. Plus, complimentary coffee and tea are available to keep everyone refreshed.
2. Concentrated Work:
Sometimes, you need a quiet, distraction-free space to review important documents, spreadsheets, or make important phone calls. Our private offices are available for such tasks.
3. Team Collaboration:
For teams that require face-to-face interaction for brainstorming sessions, our facility in Wuse 2 Abuja offers the ideal setting. You can book private meeting rooms and daily private offices as needed.
4. Flexible Coworking Options:
If you're tired of commuting to a distant office, our location in Wuse 2 allows you to work closer to home. The flexibility to choose your work environment is highly valued, with many employees willing to forgo certain benefits for this option.
5. Business Amenities:
Never worry about printer issues or slow Wi-Fi at home. Our coworking space provides amenities like printing and scanning services, along with high-speed Wi-Fi for a seamless work experience.
6. Networking Opportunities:
Savvy Instant Offices is more than just a coworking space; it's a thriving community of professionals. You can connect with like-minded individuals, exchange ideas, and explore networking opportunities right within our shared common areas.
Coworking Options For You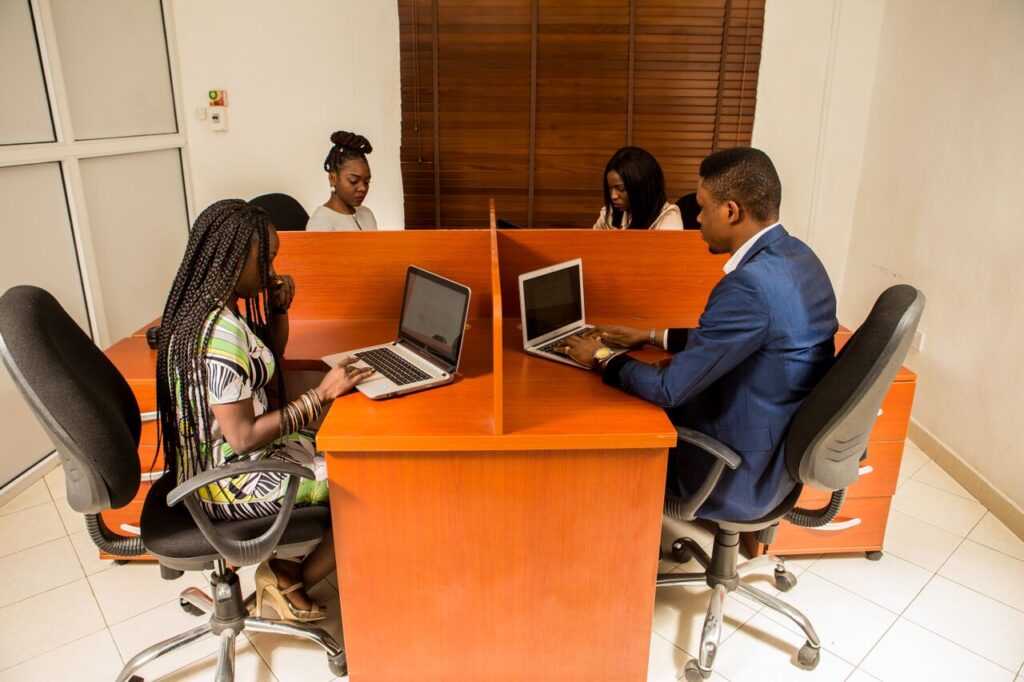 Depending on your needs at a particular period, we provide a number of options for our clients in terms of coworking and meeting their own clients in a professional setting that contributes to the growth of their businesses.
These options accommodate from single user to 3 up to 12 users with different spaces you can work from. The following are some of the solutions we have for you;
For those who value flexibility and want a dedicated workspace without the commitment of a long-term lease, our workstation is the ideal solution. Designed for maximum productivity, these workspaces are equipped with all the amenities you need to get work done efficiently.
When it's time to meet with your clients or conduct important business meetings, our boardrooms provide the ideal setting. These spaces are designed to make a strong impression, with modern furnishings and the right amenities. With this option, you can conduct your meetings in a professional, distraction-free environment, complete with presentation equipment and video conferencing capabilities.
Sometimes, a private, dedicated office is what you need to truly impress your clients. Our Executive Offices offer you the space and privacy you require while maintaining a professional and collaborative atmosphere. These offices are fully furnished, equipped with all the necessary amenities whether you're a solopreneur or a small team, our private offices provide the perfect blend of comfort, professionalism and functionality.
At Savvy Instant Offices, we understand each client's needs are unique. That's why we offer a range of options, from workstations for flexibility, boardrooms for meetings, to private offices for those looking to make a statement. Whatever your requirements, we have the perfect workspace for you.
Choosing any of our offerings guarantees you access to high-speed wifi, comfortable seating, and a professional atmosphere.