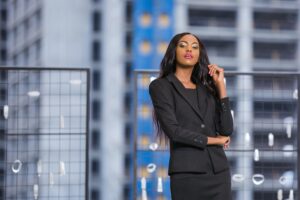 Have you ever felt your work or daily routine as being scripted and repetitive? You wouldn't if you had a hobby!
Hobbies are the perfect antidote for boredom and are also good for your well-being. Contrary to popular belief, you don't have to spend money to take up a hobby, especially when there are several no-cost options to choose from.
Having various hobbies across different categories can aid you in achieving a well-rounded, balanced, and fulfilling lifestyle.
Your dilemma might be which of these hobbies would bring you balance and happiness when integrated into your daily work routine.
Here are five hobbies ideas for balance and happiness;
THE ONE THAT KEEPS YOU IN SHAPE
Find a hobby that gets you moving which ultimately keeps you in great physical shape. This could be as simple as dancing, hiking, or walking. Just get moving and it cost nothing.
THE ONE THAT KEEPS YOU CREATIVE
Having a creative hobby is a step in the right direction towards a lifelong pursuit of happiness and balance. There are number of creative activities you can do to improve your brain function, emotional expression, and sense of accomplishments such as painting, writing, and drawing, just to mention a few.
THE ONE THAT BUILDS YOUR KNOWLEDGE
Knowledge is something we have to continuously pursue to create opportunities. Find yourself a hobby that can expand your mind and increase your knowledge base. Such hobbies include reading, learning a new language, watching documentaries, etc.
THE ONE THAT EVOLVES YOUR MINDSET
Much like you are responsible for feeding and clothing your body, you need to do the same for your mind. Try meditation, gardening, active sport, and volunteering, just to mention a few.
THE ONE THAT MAKES YOU MONEY
Some would argue that money is not everything, but I can confirm to you that making it is fun! Finding a way to monetize your hobbies while finding enjoyment in them is a time well spent. These may include starting a YouTube channel, pursuing a  music career, blogging, become a presenter/MC, just to mention a few.
I understand that there are hobbies you're currently enjoying which already fit into some of the highlighted categories above. Take it more seriously and see how it helps your personal fulfillment and mental health this year.