Finding a suitable office space in Abuja can sometime be a competitive endeavour. The city is a bustling metropolis, home to a multitude of government agencies, multinational corporations, and thriving businesses.
This dynamism is fantastic for the city's economic growth, but it can pose a significant challenge for companies seeking suitable office spaces.
The cost of renting office space in Abuja can be exorbitant, especially in prime locations like the Central Business District and Wuse 2. Small and medium-sized businesses, startups, and entrepreneurs may find it financially or satisfactorily burdensome to secure office spaces in these areas. This contributes to reasons why many would want to explore more options.
So, what should you do if you find it difficult to rent office space in Abuja? Don't worry, we will provide you a couple of alternatives to consider in this article.
COWORKING SPACE

VIRTUAL OFFICE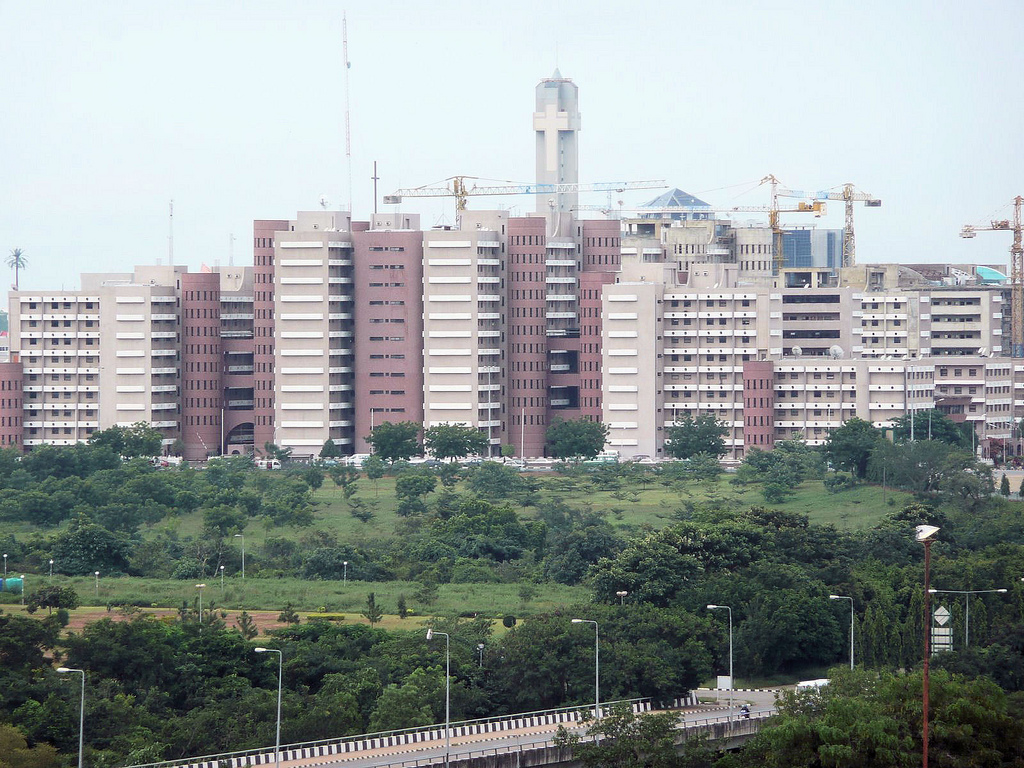 1. COWORKING SPACE INPLACE OF TRADITIONAL OFFICE SPACE:
The high demand, limited supply, and soaring rental costs often pose significant challenges for businesses and professionals seeking a place to work. This is why the emergence of Coworking spaces like Savvy Instant Offices has provided a smart and cost-effective alternative, offering numerous advantages for those looking to establish a productive workspace in the Federal Capital city of Nigeria.
This option provides range of advantages including;
1. Affordability
Traditional office spaces in the heart of Abuja can come with a hefty price tag, making them inaccessible for startups, small businesses, and freelancers with limited budgets. Coworking spaces, on the other hand, provide cost-effective solutions. These shared workspaces allow individuals and businesses to access well-designed, fully furnished offices without the financial strain of traditional leases. By opting for coworking, you can significantly reduce your overhead costs.
2. Flexible Terms
One of the most appealing aspects of coworking spaces is their flexibility. Traditional office leases often come with lengthy contract terms, making it challenging for businesses with evolving needs. In contrast, coworking spaces offer short-term agreements, including monthly and even daily options. This flexibility allows you to adapt your workspace to your changing requirements without being tied down by a long-term commitment.
3. Prime Locations
Coworking spaces are strategically positioned in prime locations across Abuja, including Wuse 2 and the Central Business District. This means you can establish your business presence in sought-after areas without the prohibitive costs associated with traditional office spaces. These convenient locations make it easier to meet clients, collaborate with other professionals, and network effectively.
4. Amenities and Infrastructure
Coworking spaces are designed to meet the modern professional's needs. They come fully equipped with essential amenities such as high-speed internet, meeting rooms, printing facilities, and kitchenette. In addition, these spaces often provide a comfortable and inspiring environment that encourages productivity and creativity.
5. Networking Opportunities
Coworking spaces are hubs for networking and collaboration. Being part of a community of diverse professionals can lead to valuable connections and opportunities for your business. You can interact with like-minded individuals, share experiences, and potentially form partnerships, all within the same workspace.
6. Administrative Ease
Securing a traditional office space in Abuja often involves navigating bureaucratic procedures and regulatory requirements. Coworking spaces simplify the administrative process, allowing you to focus on your work rather than dealing with complex paperwork. This administrative ease is especially beneficial for startups and freelancers who prefer a hassle-free experience.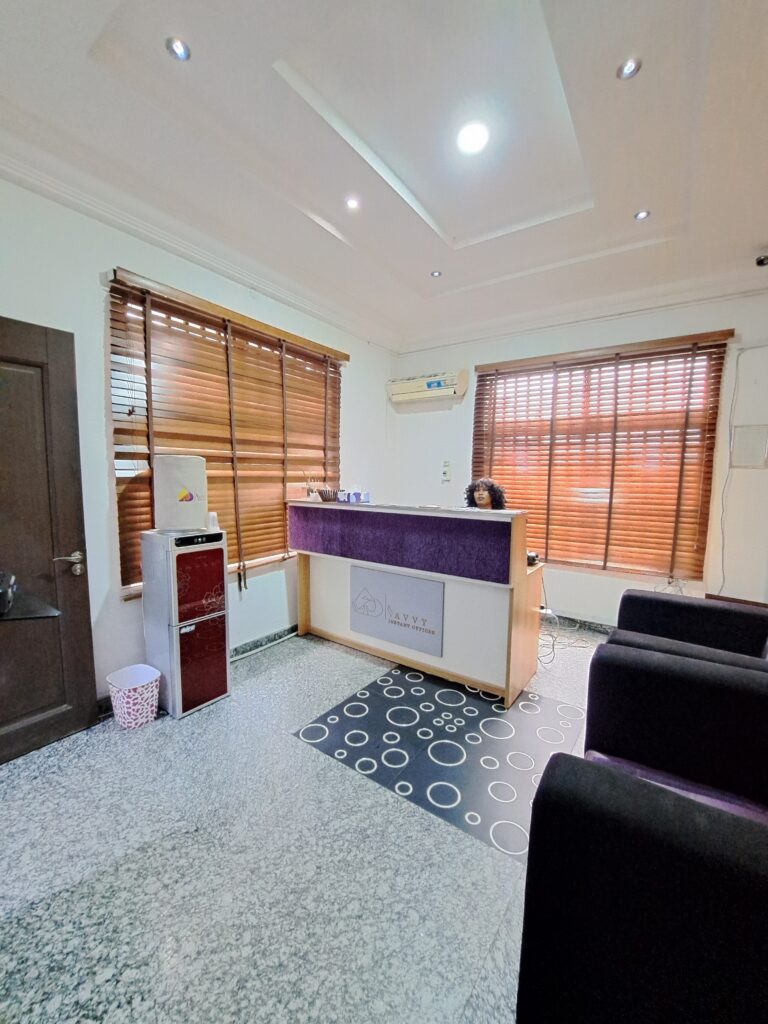 2. VIRTUAL OFFICE INPLACE OF TRADITIONAL OFFICE SPACE:
Virtual Office has become a concept that is now gaining momentum, redefining the way professionals and businesses operate in Abuja. With the digital transformation sweeping through the capital city, virtual offices are becoming an increasingly attractive and viable solution.
Let's explore why virtual office is a game-changer for those seeking a flexible, cost-effective, and professional workspace in Abuja.
1. A Physical Address Without The Physical Office
In the corporate world, having a prestigious business address is a significant asset. It not only adds credibility to your brand but also instills trust in your clients and partners. Virtual offices in Abuja offer the perfect solution by providing a prime business address in prominent locations like Wuse 2 and the Central Business District (CBD). This means you can establish your business presence in a highly regarded area without the expense and commitment of a physical office.
2. Flexible Workspace Solutions
The beauty of a virtual office lies in its flexibility. It allows you to access essential business services, such as mail handling and phone answering, without the need for a full-time office. This flexibility is especially beneficial for startups, freelancers, and businesses with mobile or remote working teams. You can customize your virtual office plan to match your specific requirements, paying only for the services you need.
3. Enhanced Professional Image
First impressions matter in the business world, and a professional image can make all the difference. With a virtual office, you have access to meeting rooms and conference facilities that you can book as needed. This means you can host client meetings and important presentations in a professional, fully equipped environment. Your clients will be impressed, and you'll make a lasting impact.
4. Cost Savings
Abuja is known for its high real estate costs, especially in prime areas like Wuse 2 and the CBD. Setting up a physical office in these locations can be financially prohibitive for many businesses. Virtual offices offer a cost-effective solution by allowing you to benefit from a prestigious address and professional services without the overhead expenses of leasing and maintaining a physical space.
5. Administrative Support
One of the most significant advantages of a virtual office is the administrative support it provides. Trained staff can handle your phone calls, forward your mail, and assist with various administrative tasks, saving you time and allowing you to focus on your core business activities. This support ensures that your business operations run smoothly, even if you're not physically present.
6. Work-Life Balance
Virtual offices promote a healthier work-life balance. Professionals can work from the comfort of their homes, avoiding long commutes and enjoying greater flexibility. This improved work-life balance can lead to increased productivity and overall job satisfaction.
There you have it!
Now you're equipped with more knowledge on the alternatives you can choose from when looking for office space for rent in Abuja.
While finding and renting office space in Abuja can be challenging, it's not impossible. Consider the alternatives like coworking spaces and virtual offices. Be flexible and explore options in different areas of the city. With the right strategy and mindset, you can find a suitable workspace that meets your business needs without breaking the bank.